WORLDDETECTORS EOOD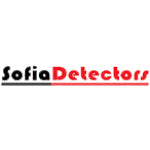 Bulgaria Blvd. 53
2nd Floor
Sofia 1404
Bulgaria
The family business WORLDDETECTORS EOOD knows that treasure hunting is an exceptional experience. This passion is also reflected in the design and equipment of the 100 sqm store located at the most prestigious area of Sofia. Here, the expert team offers service and support in Bulgarian, Romanian, Russian, Greek, Serbian and English.
Service in 6 languages
Large showroom
Consultation
Detector training
Distribution network
WORLDDETECTORS EOOD, founded in 2010, became an authorized OKM distributor in 2011. The shop offers service and support for customers both in the Balkans and around the world.
WorlDDetectors meets customers' wishes
The family business is not only official importer of various detector brands for Bulgaria, Greece, Albania and Northern Macedonia, but also representative of OKM for the whole world.
"Those who search will find."
Treasure hunters will be impressed by the great selection of metal detectors with unique features and specifications. Moreover, the product range comprises only original brand products.
WorlDDetectors

: Where buying a detector becomes an amazing experience

WORLDDETECTORS knows that metal detecting is an exceptional activity and an amazing experience. The expert team kindly invites prospective as well as experienced treasure hunters and gold seekers to visit the impressive 100 sqm metal detector store located at the most prestigious area of Sofia, the capital of Bulgaria.

Here – as well as via telephone and in the onlineshop at www.worlddetectors.com – the WorlDDetectors expert team offers competent consultation, service and support in various languages.
"You will surely be impressed!"