OKM Emirates FZE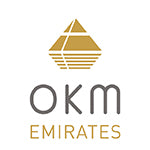 Executive Suite: Y1-68
SAIF Zone
Sharjah
United Arab Emirates
OKM Emirates is the subsidiary of OKM GmbH (Germany). Treasure hunters and civil engineers in the Middle East profit from the competent consultation. The expert duo advises in German, English and Arabic, but also has external partners who offer service in Russian and Farsi.
Service in English, German and Arabic
Showroom
Consultation
Detector training
Scan analyses
Distribution network
Since 2003 OKM Germany has been maintaining dealer relations with Dubai that allow more intensive contact to customers from the Middle East. Due to the high demand in this region as well as in North and West Africa, additional support became necessary soon.
In 2006, the company OKM Emirates was founded to offer direct service and faster support.
Direct service and fast support
As a subsidiary, OKM Emirates has a direct connection to the manufacturer OKM GmbH in Germany. This allows to provide even faster support and to offer particularly interesting promotions for customers.
Just like its parent company, OKM Emirates has everything in stock. Hence, even spontaneous customer inquiries can be served successfully since all detectors are immediately available.
The shop with the German managing director reflects the appreciated German characteristics punctuality, reliability and quality with success.
The perfect hub for customers in the Middle East
Being located close to Sharjah International Airport – the gateway to many Middle Eastern countries – the shop enjoys close trade links of the SAIF-Zone. Moreover, administration departments which are essential for the shipment of detectors to its buyers, such as customs office and international logistics companies, are located in the direct neighborhood. Thanks to these strategic advantages, the company is able to serve customers more efficiently and cost-effective.
"The location of our shop maximizes our efficiency
by moving us closer to our core markets."

With its own dealer network in the Middle East, OKM Emirates also serves customers from UAE, Saudi Arabia, Turkey, Lebanon, Kuwait and Africa.