Jin-Bomb ENTERPRISE Co. Ltd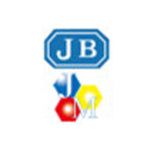 Rm. 5, 5F., No. 10, Fuxing 4th Rd.
Qianzhen District
Kaohsiung City 806611
Taiwan
Jin-Bomb Enterprise has more than 25 years experience in science and technology and is well known throughout industrial fields for its commitment to excellence in all aspects of manufacturing high-tech instruments. Additionally, as a sales and service provider for various kinds of industrial applications such as OKM detectors, Jin-Bomb also provides efficient service to strengthen its relationships with customers.
Service in Chinese and English
Showroom
Consultation
Detector instruction
Device check
Distribution network
Jin-Bomb was founded in 1986 in Kaohsiung City, Taiwan, started as a reseller of testing instruments on to becoming a manufacturer of laboratory equipment and supplies for research and industry. In 2006 the company decided to explore new industries and to serve clients worldwide: In order to meet demands of mining industry and archeology, Jin-Bomb became an official OKM distributor in 2012.
Service for hobbyists and professional detector users
The company offers excellent customer service in various fields of industry, always with the focus on high-tech instruments like the professional ground metal detectors and geophysical instruments from OKM Germany. The company's customers are construction companies, transportation agencies, professors and hobbyists.
Diversity including high-quality innovations from Germany
Jin-Bomb contributes to technology breakthroughs in Taiwan by expanding and diversifying its product line to meet the specific demands of customers. Hence, the company was looking for a professional supplier of ground metal detectors and finally found OKM.
It is the competent support as well as the innovations and high-quality products from Germany that Jin-Bomb emphasizes and recommends to its customers.
"We have a mission to contribute to
technology breakthroughs for industry in Taiwan."