German Group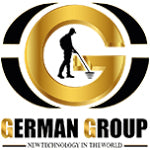 Farwaniya Al Habib Mnawer St
Mubarek Complex 3rd Floor
Kuwait City
Kuwait
German Group is a representative of OKM and many other renowned manufacturers from France, the USA, the UK, and Russia, established in 2010. The company is headquartered in Kuwait and has made a name for itself in the industry by offering high-quality detection systems and geophysical measuring devices. German Group International provides an impressive range of products, including gold, metal, diamond, gemstone, and groundwater detectors, construction equipment, soil measurement devices, and advanced security systems.
Consulting
Training and Instruction
Scan-Analysis
Device check + Repair
Search Service
The close partnership with OKM and other international manufacturers has enabled German Group to provide its customers with access to top-notch technologies and products.
This collaboration has led German Group to become one of the leading companies in the field of metal detection technology products and geophysical measuring devices in the Middle East.
The company has carefully selected and developed its product range to meet the needs of its customers and deliver top-notch results. With a strong emphasis on quality and customer satisfaction, German Group International offers products that have been tested for their performance and reliability. Customers can rely on a comprehensive range of products designed to provide accurate results in various environments and conditions.
Furthermore, German Group International provides excellent customer service, including a generous warranty of up to 5 years and 24/7 customer support via phone and email. Customers are encouraged to test and review products before purchase to ensure they meet their specific requirements.