Eitan Detectors Company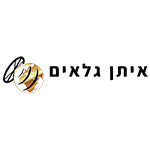 The company Eitan Detectors has its roots in the hobby. The initial passion for treasure hunting soon turned into extensive expert knowledge about treasure hunting and detectors. Eitan Detectors thus offers comprehensive professional service for all aspects of metal detection.
Service in Hebrew, English and Arabic
Showroom and test field
Consultation
Detector training
Scan analyses
Device check
Distribution network
Eitan Detectors, founded in 2014, is an authorized OKM dealer since 2019. The shop offers service and support for customers in and around Israel. The competent consultation is particularly used by treasure hunters and archaeologists.
Become a successful treasure hunter with EITAN Detectors
Before purchase, Eitan Detectors is available for consultation and helps with advice and presentations to find the right detector.
"We believe that success begins with good equipment,
professional knowledge and a genuine love for the field."
The team of three experts is convinced that if you want depth, you must first understand the limits and how to get there. This means that treasure hunters must first understand how detectors work, only then can the right detector be found to suit the user's needs. But even when the right detector is found, there are still many variables to consider.
Eitan Detectors has a clear goal: to equip treasure hunters with the next generation of metal detectors that will take them deeper than anything that has been achieved before.
Service beyond the purchase
"We offer devices for various levels of treasure hunters
and support customers before and after purchasing a detector."
Even after purchasing a device, Eitan Detectors' team of experts supports treasure hunters with tips and tricks as well as detector updates. For specific inquiries, the company offers detector training, scan analyses and device checks. Many questions are also discussed and answered in the shop's forum.