Destination Gold Detectors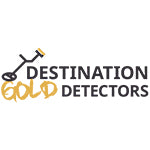 12678 Memorial Way
Moreno Valley
Moreno Valley CA 92553
USA
Discover Your Next Adventure: Destination Gold Detectors - Your OKM Distributor
About Us: The website Destination Gold Detectors is not just a go-to destination for treasure hunters and hobby archaeologists but also a proud OKM Distributor. With years of experience in the industry, they are leading providers of high-quality metal detectors and accessories for enthusiasts worldwide.
The California Gold Rush Connection
Destination Gold Detectors' commitment to modern treasure hunters echoes the adventurous spirit of the California Gold Rush. Back in the 1800s, Forty-Niners braved untamed landscapes in pursuit of gold. Today, adventurers turn to Destination Gold Detectors, an official OKM Distributor, to embark on their own treasure-hunting journeys.
The California Gold Rush symbolizes the timeless quest for riches and discovery. As you explore Destination Gold Detectors' offerings, remember you're following in the footsteps of those who sought fortunes in the hills of California long ago. With their guidance and modern OKM technology, you can continue the legacy of exploration and uncover treasures beyond your wildest dreams.
Destination Gold Detectors' partnership with OKM ensures you have access to the latest and most advanced metal detection and ground scanning technology. Together, they bridge the gap between the rich history of the Gold Rush era and the cutting-edge tools available to today's treasure hunters.
OKM Distributor for Excellence
As an OKM Distributor, Destination Gold Detectors has access to a broad range of OKM products and technologies. OKM is synonymous with quality and innovation in metal detection and ground scanning, and Destination Gold Detectors brings these excellent solutions directly to you.
What We Offer
Metal Detectors: Destination Gold Detectors offers a wide selection of metal detectors sourced from renowned brands, including OKM. From entry-level models to professional detectors, you'll find the perfect tool for your needs here.
Accessories: The website also provides an extensive range of accessories, including search coils, headphones, pinpointers, and more. They understand that the right accessories can make all the difference in your treasure hunting endeavors.
Expert Advice: Not sure which detector is best suited for you? The knowledgeable team at Destination Gold Detectors is available to provide expertise and guidance to ensure you make the right choice.
Why We Love It
The Destination Gold Detectors website stands out for its user-friendliness and clear structure. Information is readily accessible, and the product selection is impressive. As an OKM Distributor, they offer a wide range of OKM products, providing you with the assurance of receiving top-quality solutions.
Destination Gold Detectors is more than just a website; it's a gateway to adventures, discoveries, and treasures. As a proud OKM Distributor, they have access to the finest metal detectors and ground scanners in the industry. If you're looking to further your passion for treasure hunting or archaeology, be sure to take a look at this site.
Visit Destination Gold Detectors and embark on your next exciting adventure today!